These no-bake peanut butter cups are amazing. Like, really amazing. With a short list of ingredients, they are fast and delicious (and also vegan, gluten- and tree nut-free!).
Well, welcome to my newest obsession:
no-bake peanut butter cups. 
No exaggeration, I've made them at least ten times in the last three weeks. And, I've already given the recipe out to almost everyone who has tasted them. 
Even my cute dad asked for the recipe and texts me about every other day with a new variation he has made and loved. 
They are dairy-free, egg-free, gluten-free, and nut-free. And oh my goodness, they are so good.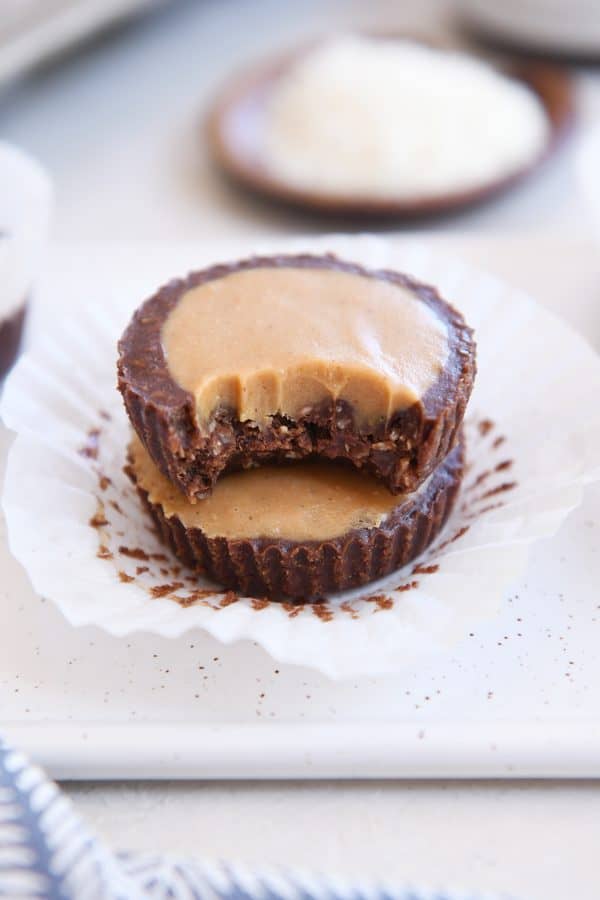 Fast and Easy
The chocolate base for these no-bake peanut butter cups is straightforward: 
coconut oil
peanut butter (natural or "regular")
maple syrup (the pure stuff, not pancake syrup)
cocoa powder*
unsweetened shredded coconut or quick oats
Melted until smooth with a little vanilla and salt thrown in there.
*You can use every day natural, unsweetened cocoa powder for a semisweet vibe or go for a dark or Dutch-process cocoa for a richer, darker flavor.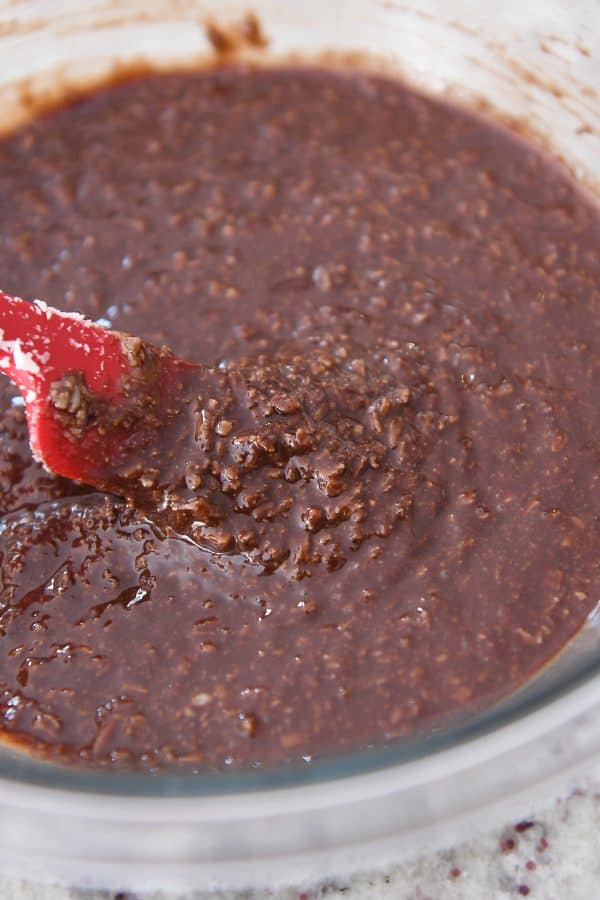 For this recipe, I almost always use finely chopped or shredded unsweetened coconut (like this coconut). I love the texture and flavor.
But I've thrown in quick oats a time or two (and my dad mostly uses quick oats). Oats will give a different texture. Similar to these healthier no-bake cookies. 
Different but delicious. Although if you're a coconut lover, I think you'll go crazy for the chocolate + coconut +…
Read More…