Our guys love lululemon just as much as we do, and today they're here to share their favorite lululemon mens products with you. From joggers to shorts to jackets, read on for all of their top lululemon picks for men.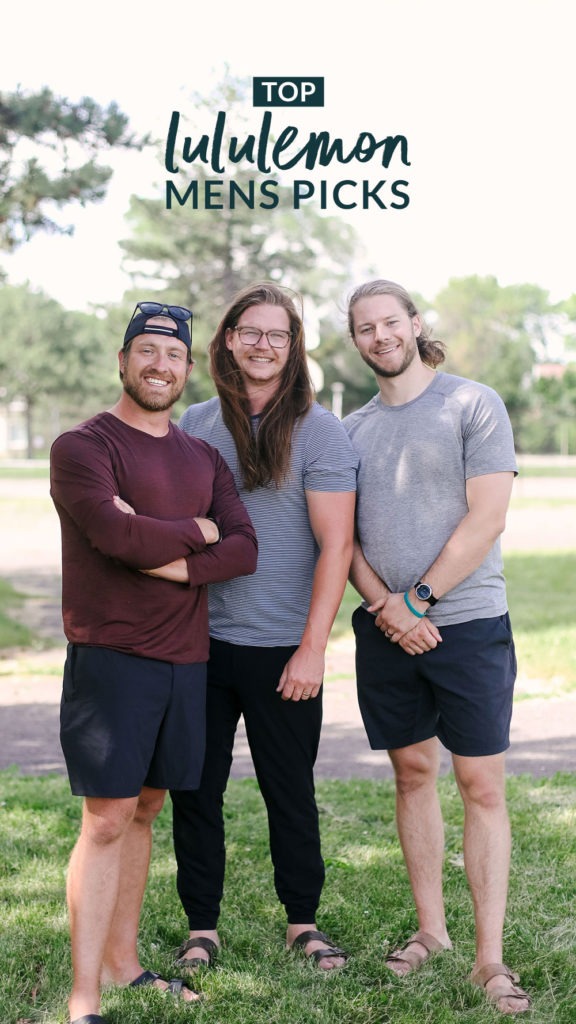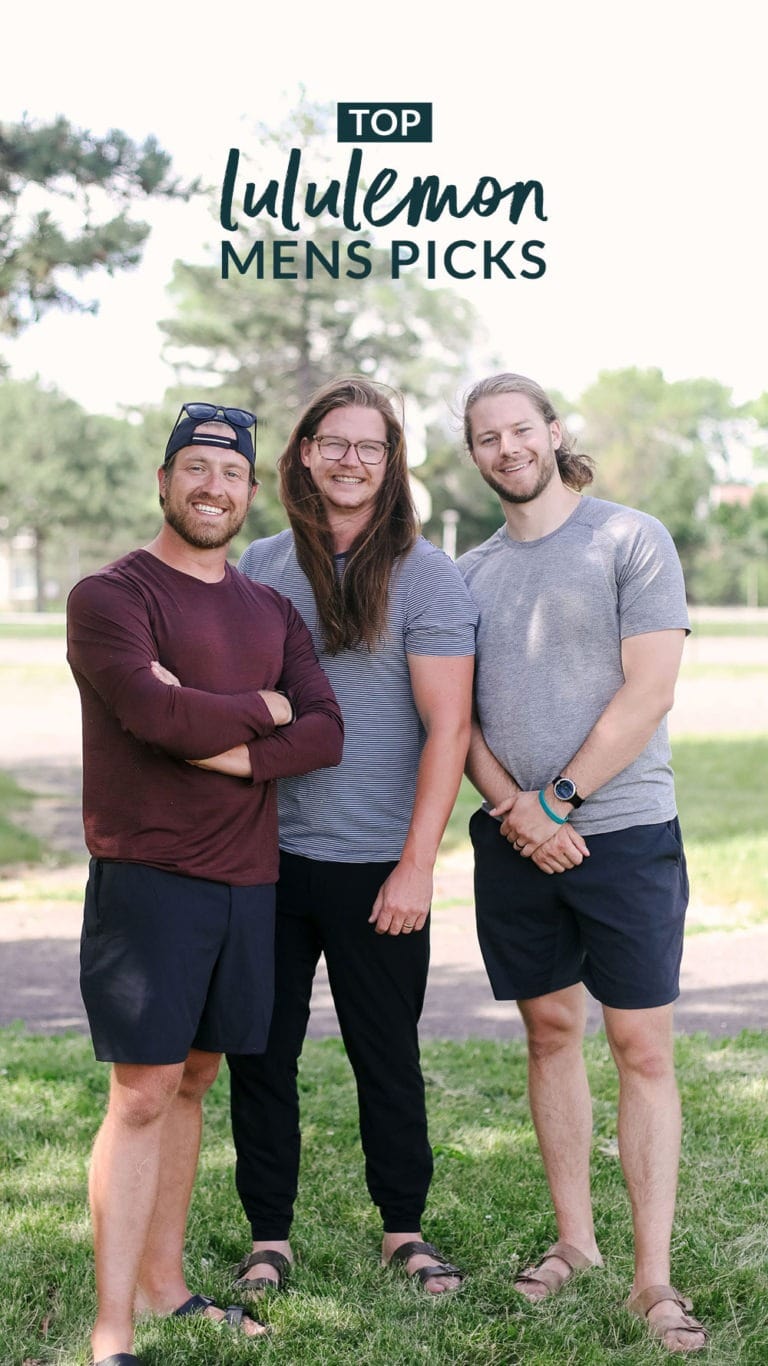 lululemon for men
Lee, Emily and Linley have been lululemon lovers for years, and now we're here to share all our favorite lululemon mens products with you! This is Cole, Mark and Bryce here — the husbands of Fit Foodie Finds. Below you'll find our top picks for:
Pants and joggers
Shorts
Shirts and Hoodies
Accessories
Jackets
lululemon mens pants and joggers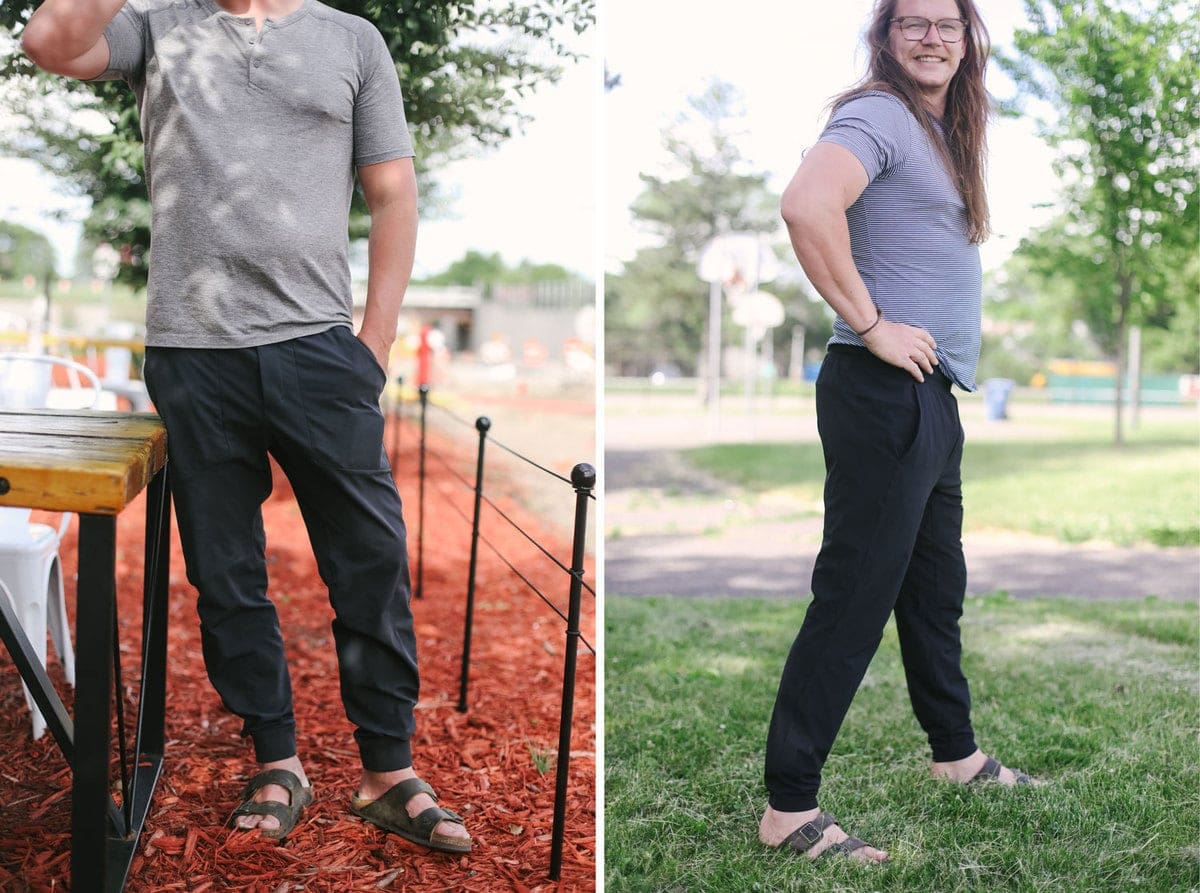 Once you've put on a pair of lululemon pants or joggers, you'll never want to wear anything else. We've been lounging, running, yoga-ing, beer drinking, and Ozark watching in lulu's pants and joggers pretty exclusively, and here are our favorites:
ABC Jogger: Bryce and Mark own these in 4 colors each (and counting!). They're a perfect casual lounge pant, but don't be afraid to dress these up and wear them to a brewery, friends!
ABC Pant: We don't believe in jeans anymore. Seriously. Currently in the process of trying to replace all our jeans with ABC pants if you need us. Oh, and when we're done with that, we'll move on to acquiring all the Commission Pants we can get our hands on.
In Mind Pant: Cole has been in the market for a pair of yoga pants that aren't straight up spandex leggings for as long as he can remember, and these In Mind Pants do just the trick! You'll find him in…
Read More…