Take lunch up a notch with this strawberry spinach salad! It is the perfect mixture of sweet and savory and you won't regret meal prepping it for every day of the week.
Though the strawberries are the all-star of this salad, the poppyseed dressing is crazy delicious and easy to make!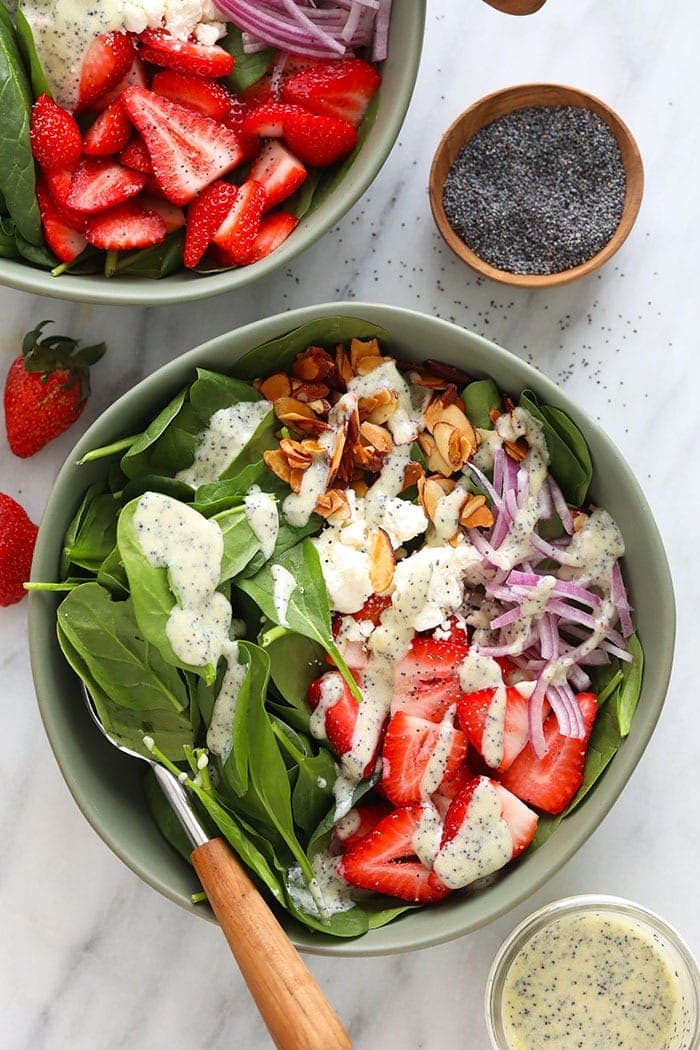 The Perfect Summer Salad
Do you know those recipes that bring you back in time? This strawberry spinach salad takes me back to high school when I would spend all day every day at our neighbor's house. Their mom would buy the most amazing poppyseed dressing and it felt like there was always a huge bowl of a berry salad in their fridge and it was a free for all!
As an adult, I have found that my pallet for salads has changed just a little bit. I know need a balance of sweet and savory, as well as a good mixture of texture in every salad I eat.
We have so many delicious salad recipes on FFF and we try to use a combination of sweet and savory in all of them!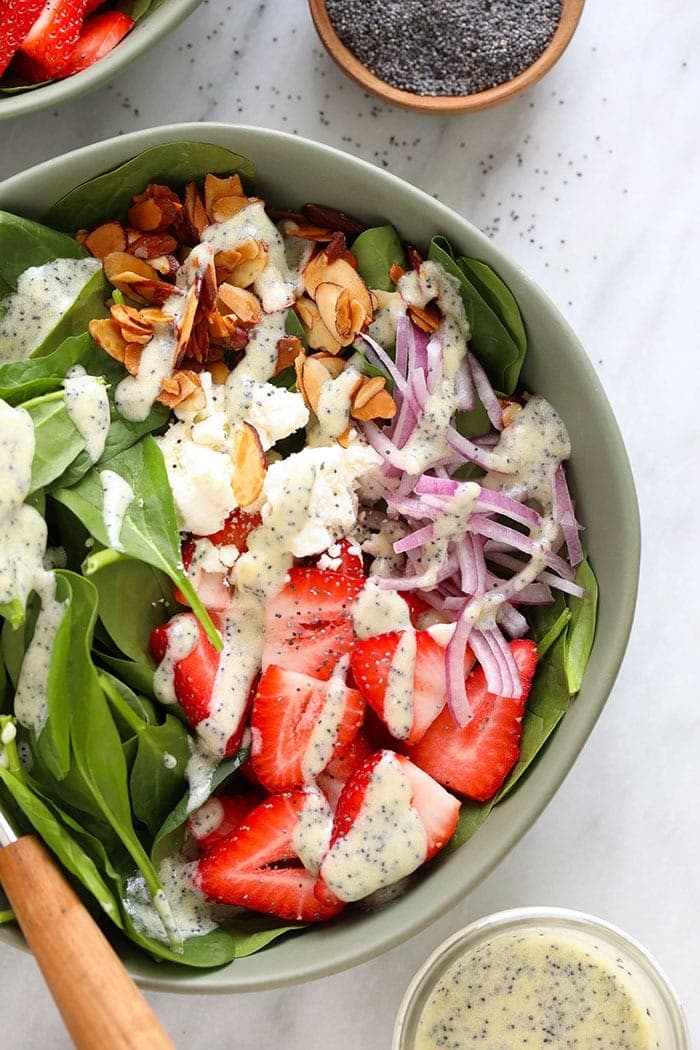 Strawberry Spinach Salad Ingredients
If you are planning on having a salad for a full meal, it is important to pack it with nutritious ingredients that will keep you going all day and night! We chose all of the ingredients for this salad because they go well together and they all offer different nutritious aspects to the salad.
Spinach- Spinach is the leafy greens of leafy greens! It is great with almost any dressing and you can eat it cold or hot. Spinach is packed with iron, vitamin b, calcium, iron, and folic acid. You get a lot of bang for…
Read More…