These secretly low carb keto pancakes are light, fluffy, and completely delicious – whether you're on a keto diet or not!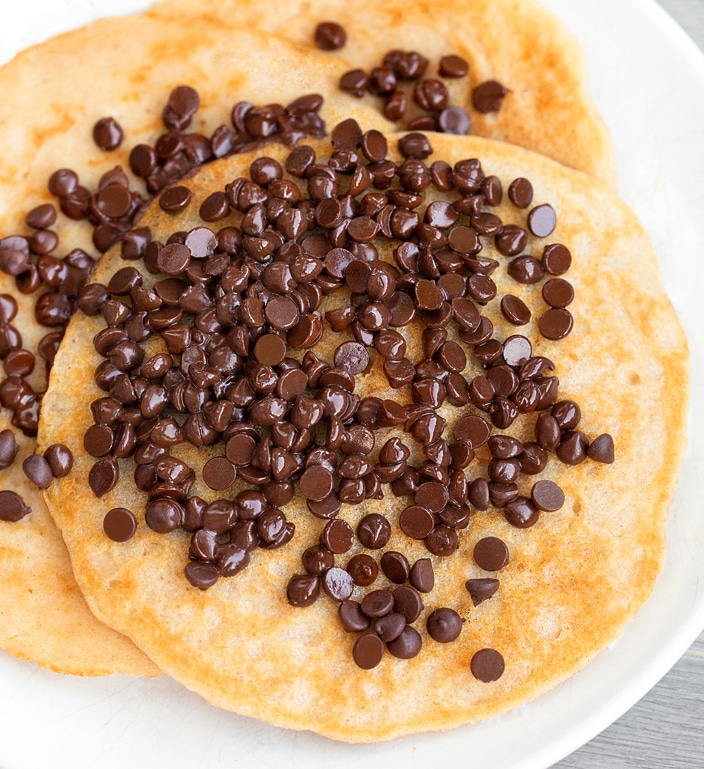 Easy Almond Flour Pancakes
This five-ingredient healthy pancake recipe will quickly become a Sunday breakfast staple.
And the pancakes could not be easier to make: Simply stir the ingredients together, pour the batter onto a pan, and watch as they magically turn into diner-style fluffy keto pancakes so soft and sweet, you'd never guess they could possibly be made without any flour or sugar.
Also Try This Keto Cake Recipe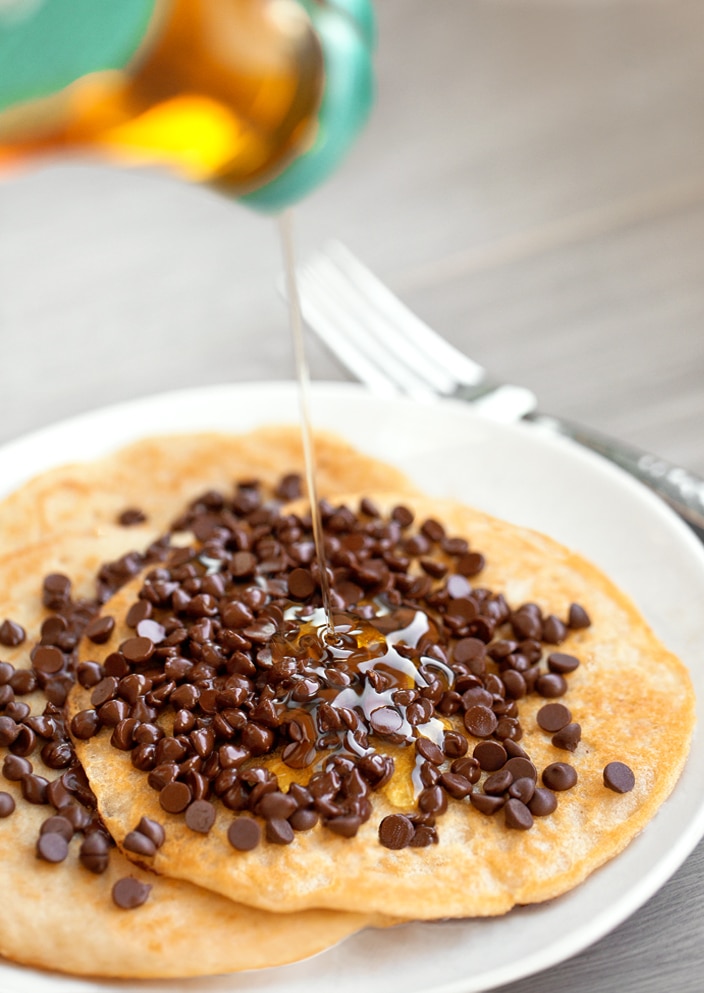 Pancake Options:
Keto Cream Cheese Pancakes: If you want a cream cheese pancake recipe, simply replace the oil or water in the recipe below with 2 tbsp cream cheese or vegan cream cheese.
Keto Blueberry Pancakes: Stir a pinch of cinnamon into the batter if desired. Press a few blueberries onto each pancake right after pouring the batter into the pan.
Keto Vegan Pancakes: The pancakes are naturally dairy free, with no milk or butter. And for keto pancakes with no eggs, just use two flax eggs. 
The recipe can be soy free, gluten free, sugar free, flourless (made with almond meal instead of wheat flour), paleo, and there's no coconut flour required.
You May Also Like: Keto Brownies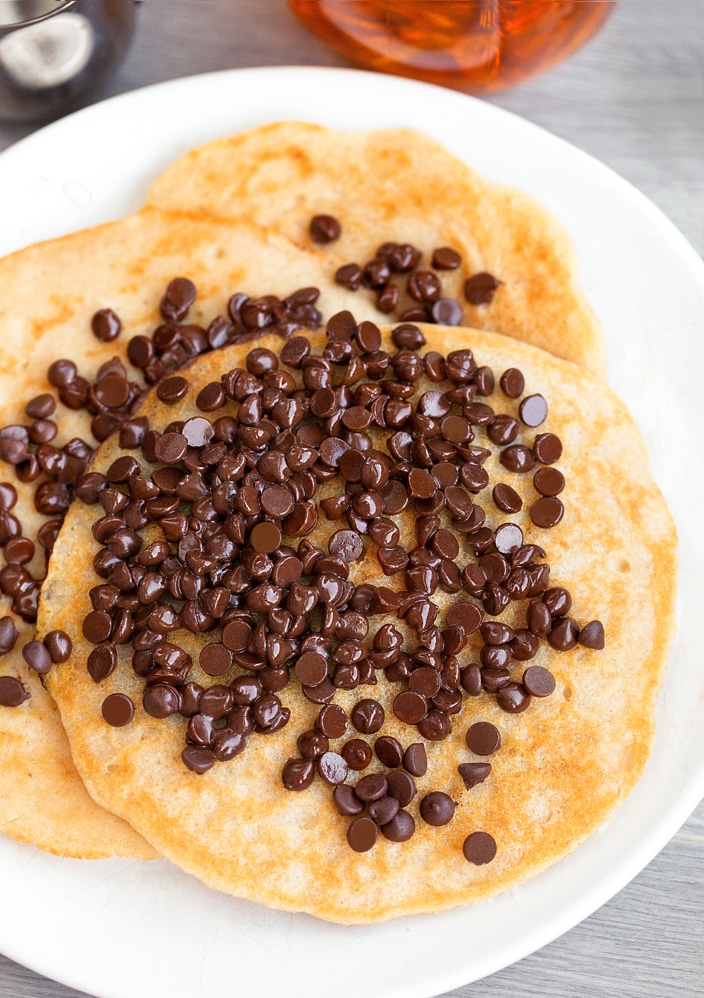 The Best Keto Pancake Recipe
The best part about this recipe is the base is so simple that you can easily customize it to make different pancake flavors.
The recipe makes enough…
Read More…