One of my favorite pasta dishes ever, this Beach Street lemon chicken pasta is amazing! It's a simple recipe that comes together fast with incredible flavor!
If this Beach Street lemon chicken pasta hasn't been part of your regular dinner rotation, now is the time to change that!
Packed with delicious, interesting flavors, this simple pasta dish is easy and fast, which makes it perfect for a busy weeknight.
BUT, it's also amazing enough for company or as a weekend "fun" meal. With all the bright, fresh flavors, it tastes like something straight out of your favorite restaurant.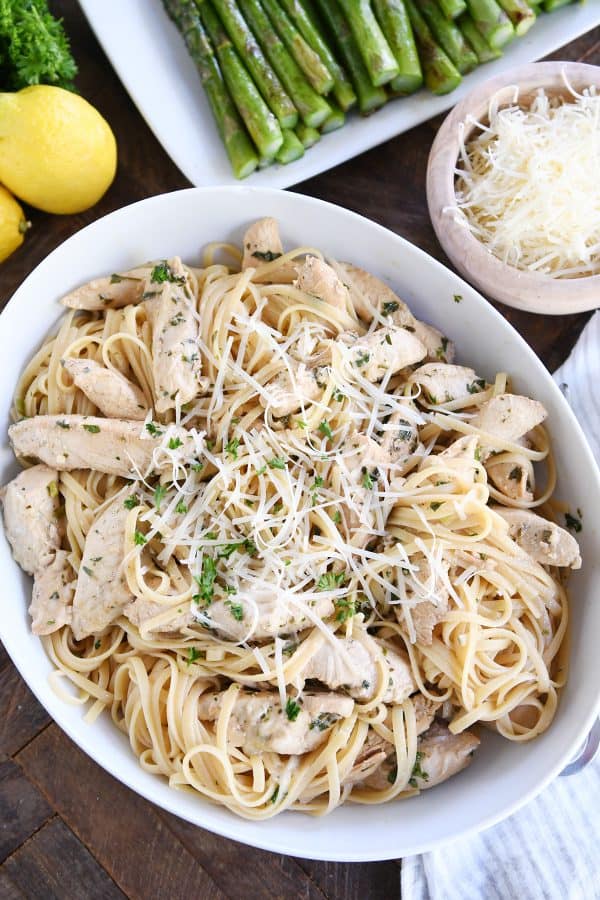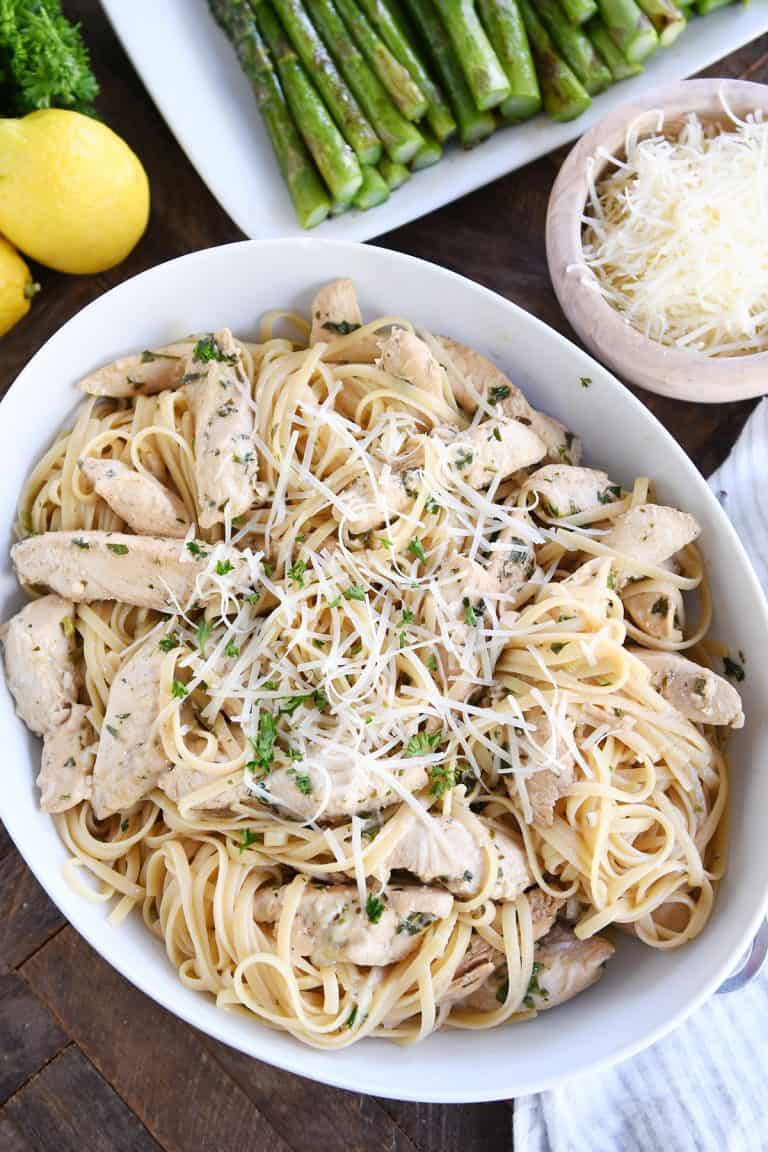 Simple, simple, simple
The idea behind this stellar pasta dish is really simple:
marinated chicken
cooked pasta tossed with lemon + green onions + parsley
healthy dose of Parmesan cheese
The chicken marinade packs a ton of flavor into this dish. 
Hints of brown sugar, soy sauce, garlic, and Cajun seasoning (so yummy!) pair perfectly with the main notes of fresh lemon juice.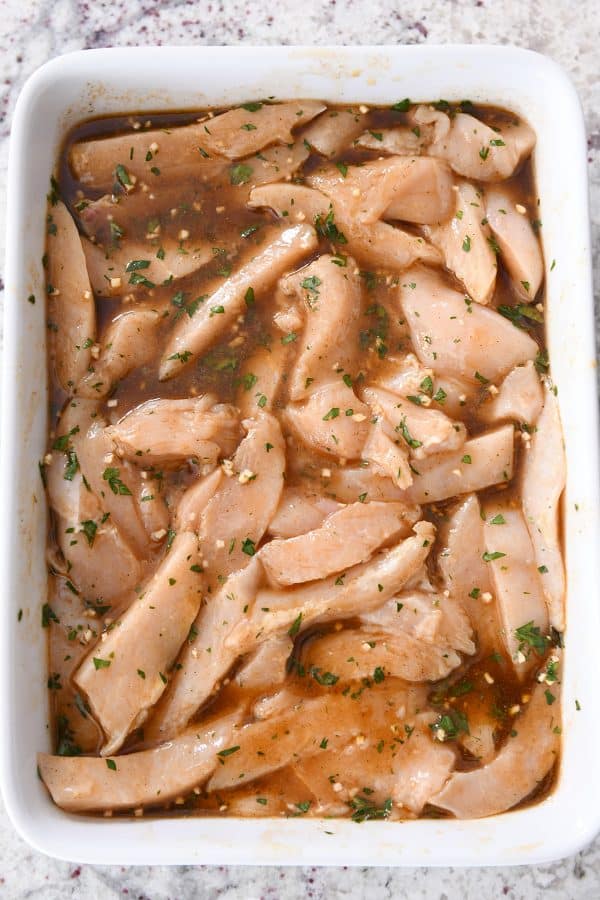 The chicken can marinate for as little as an hour, but it really benefits from at least 6-7 hours (and can marinate as long as overnight). 
All of it (chicken and marinade) dumps into a hot skillet to cook JUST until the chicken is tender. Over medium-high heat, the chicken pieces will cook pretty quickly. Think: 4-5 minutes max. Don't overcook the chicken! 
Meanwhile, cook and drain the pasta and then toss it with that zesty, bright mixture of lemon juice, zest, green onions and parsley. You can use linguine, spaghetti,…
Read More…