These muffins are dense, chocolatey, and 100% whole grain. The best part about these muffins is they are packed with superfood vitamins and minerals from hidden spinach that you can't even taste!
Love muffins? So do we! Check out more of our favorite healthy muffin recipes here!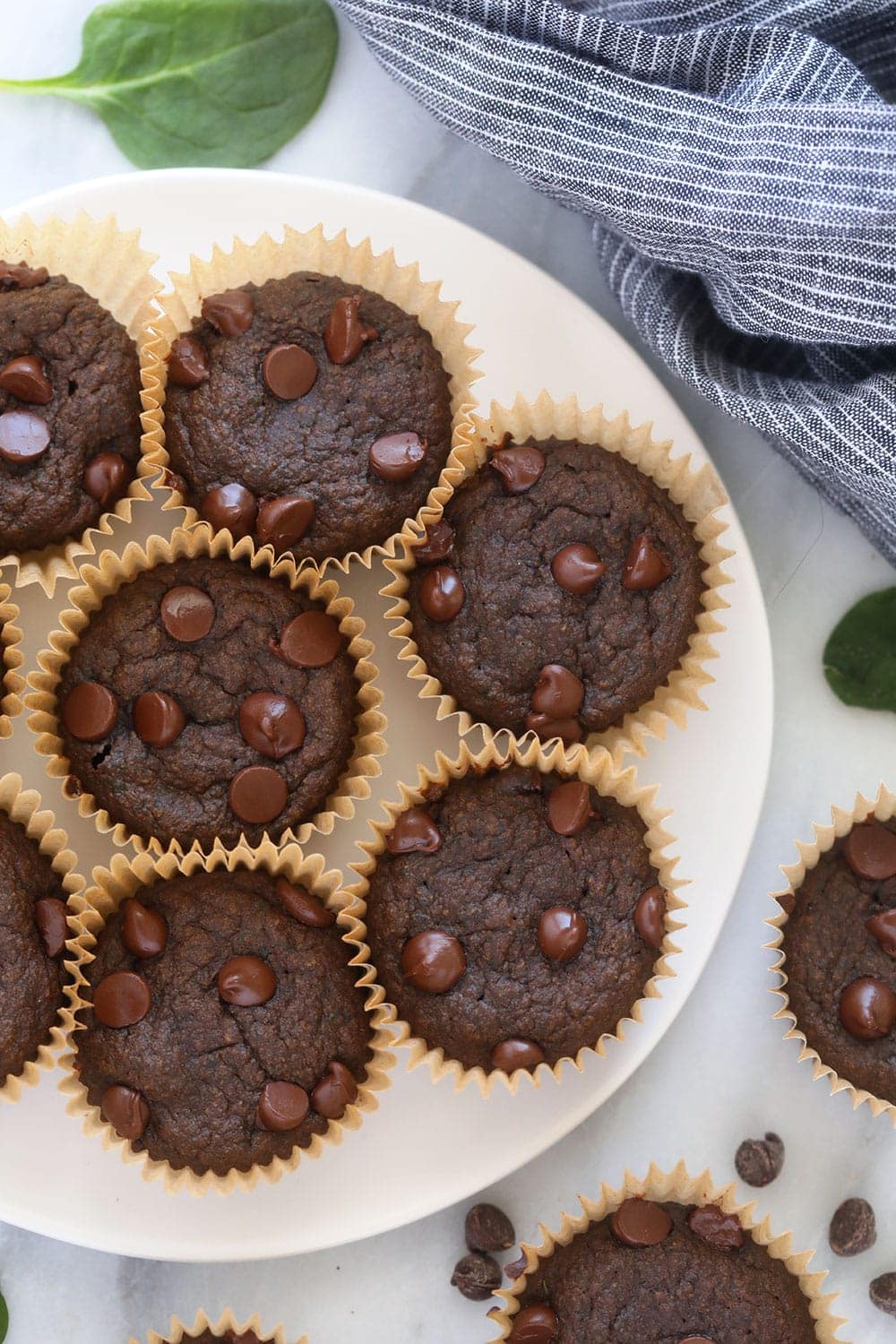 Eat More Vegetables
No matter what your eating habits are or what diet you follow, we can all agree that it is always a good idea to eat more veggies! Whether you are a fan of vegetables or not, these sneaky spinach chocolate chip muffins will are everyone's favorite muffin!
These little muffins are so chocolatey and moist! They are perfectly moist because of the pureed spinach in them and you can't even taste the spinach!
These muffins are perfect for a healthy breakfast, a delicious snack, or even for dessert.
How to Make Spinach Muffins
Prepare Ingredients.
One of the best pieces of advice I can give you when you are preparing to bake is to measure out and prepare all of the ingredients from the recipe before even starting!
You can avoid measuring mistakes and if you are out of something you won't realize it while you are in the middle of baking (we've all been there).
Blend the oat flour, separate the eggs, and measure out all of your ingredients before moving on with the instructions in the recipe card!
Blend it.
One of the best parts of this recipe is that it is all mixed and blended in the blender!
We recommend blending the greek yogurt and banana FIRST and then add the spinach and blend…
Read More…