Over the years, many of you readers and viewers have requested to see more kitchens in the homes featured in our video series, so I am delighted to announce we have created an entire new sub-series, At Home in the Kitchen, focusing on the stylish kitchens of designers and tastemakers incorporating design advice and some cooking/baking as well! We are excited to kick it all off with John Kanell, creator of Preppy Kitchen, the über popular food blog and YouTube cooking and baking sensation.
Growing up in Los Angeles, John found constant inspiration in the kitchen, watching, helping and learning from his mother, who made every meal from scratch. After completing a degree in fine arts at UCLA, followed by a decade of teaching middle school math and science in LA, John decided to follow his lifelong passion and Preppy Kitchen was born. John, his husband Brian and twin sons Lachlan and George, recently made the big move east to Connecticut where they are now enjoying New England life while they renovate their new home.
After meeting Susanna at a local book signing for At Home with Dogs and Their Designers,  the two immediately bonded and John enlisted her help in decorating their dining room. And when the redo of his spectacular studio kitchen was finished, we knew John was the perfect subject to debut our new series!!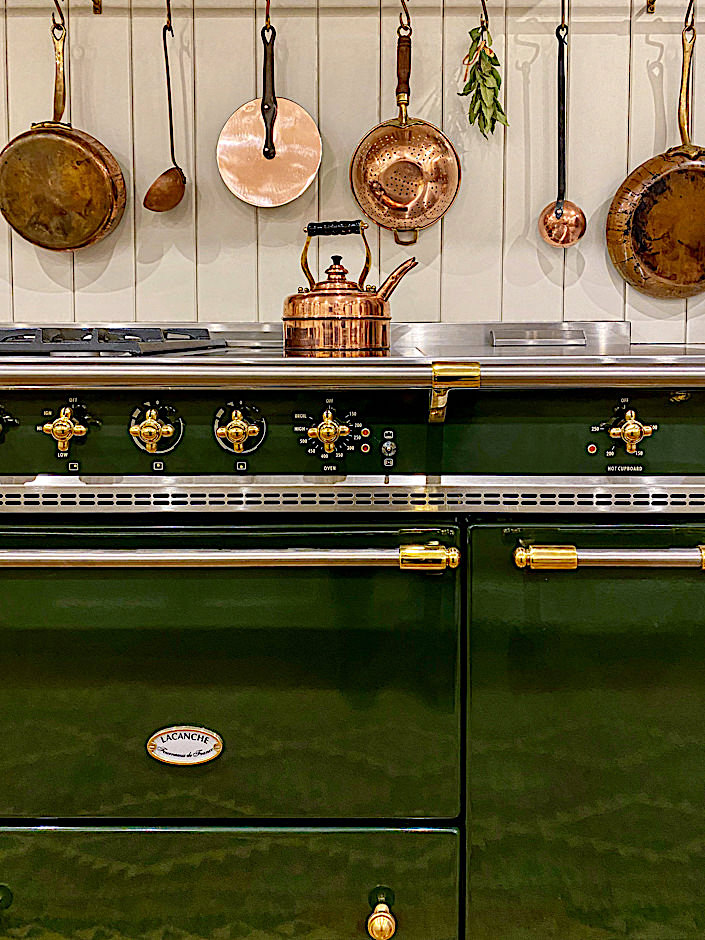 From tips on organization and storage (as well as a look at his gorgeous new Lacanche range,…
Read More…