Sea Salt Almond Butter Cups…need I say more? Make this healthy sweet treat with just 4 total ingredients!
Fav Sweet Treat
You guys know we are huge fans of fat bombs. However, before fat bombs were a thing, we were all about the actual "cup." Re: Pumpkin Peanut Butter Cups, Protein Peanut Butter Cups, etc.
You can really make a nut butter cup with any kind of chocolate (even white!) and your favorite nut butter for the center.
My all-time fav is a simple almond butter cup made with your favorite dark chocolate bar (or chips). They're ready to go in under 30 minutes and require only 4 ingredients!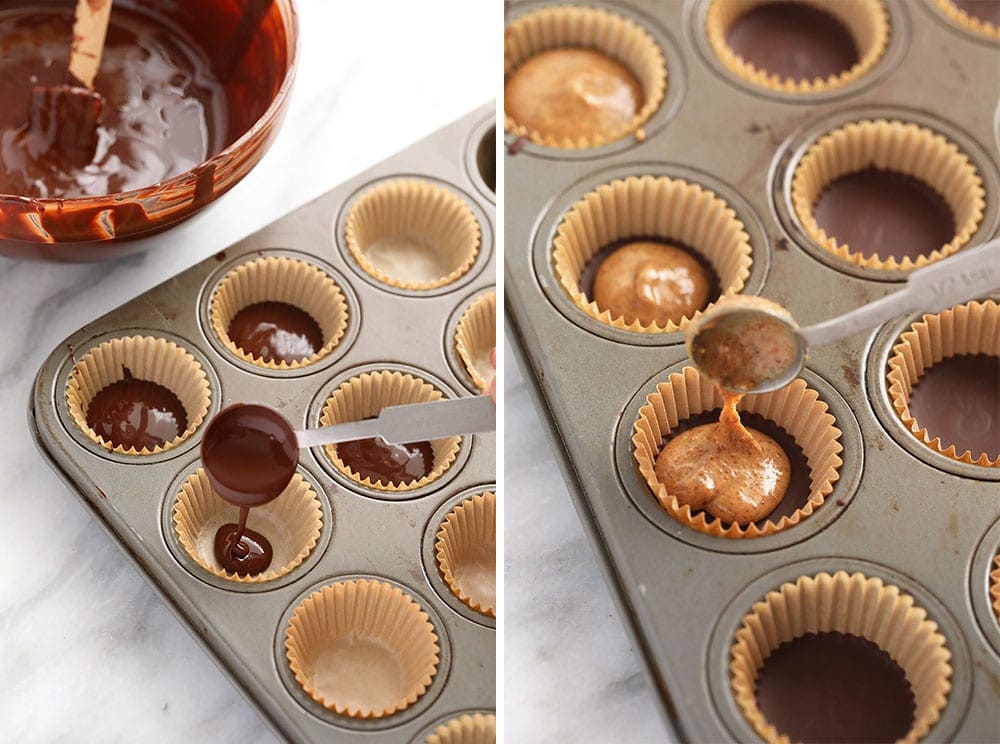 4 Ingredients
Yes, 4 ingredients, you read that correctly! Our secret recipe for the most delicious and simple almond butter comes is only composed of 4 ingredients!
High-quality dark chocolate: if you're a dark chocolate snob like me, you know that quality matters. Grab your favorite chocolate bar or even your fav dark chocolate chips.
Coconut oil: a little coconut oil in the chocolate shell is going to go a long way.
Almond butter: any almond butter will work, even a homemade recipe 😀 Can't do almond butter? Choose your favorite nut or seed butter instead!
Sea salt: don't skimp on the sea salt! It's the sugar (or salt) on top for these cups.
Below we're sharing some of our favorite store-bought and homemade almond butters for you to choose from!
Storebought Almond Butters
Homemade Nut Butters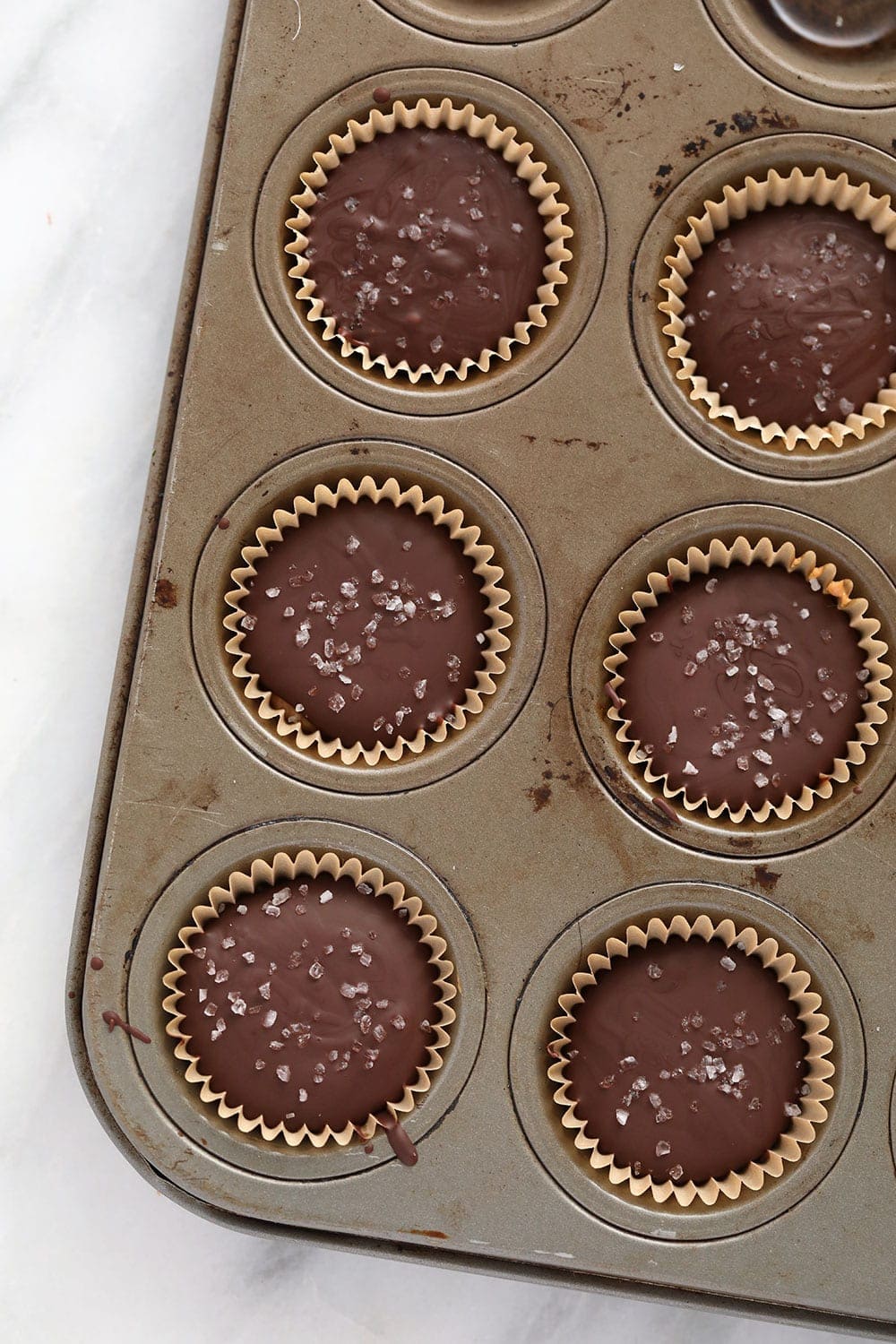 Storage
For best results store almond butter cups in the freezer. The reason…
Read More…