Not only is this Festive Vegan Chocolate Fudge super creamy, velvety smooth and totally delicious, but it also happens to be truly healthy and completely guilt-free!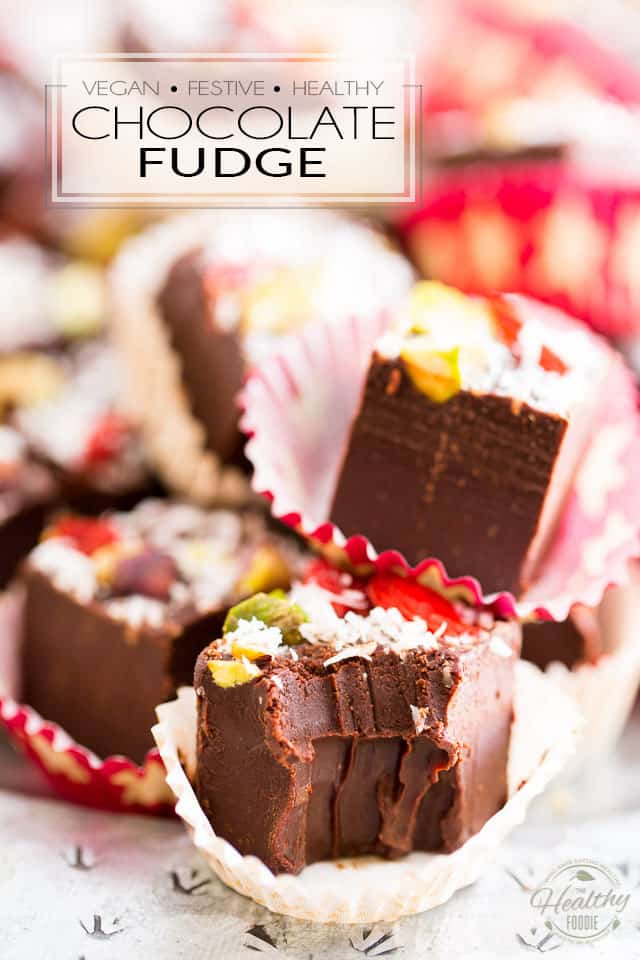 Can you think of a better, prettier treat to put on the table this Christmas? Or any other occasion, for that matter. Super easy to make, this healthy vegan chocolate fudge only requires 4 simple ingredients and about 20 minutes of your time to make. And no special equipment either.
This fudge is perfect in every single way: it tastes absolutely amazing, has the silkiest, fudgiest texture, it's super easy – and quick – to make, cuts super clean into perfect little squares and best of all, stays firm at room temperature. This means it won't start to melt on you as soon as you take it out of the fridge, like many other healthy fudge recipes out there… In fact, this one is actually MUCH better at room temperature so it's best that you take it out of the fridge a couple of hours before you serve it!
And that, makes it even more perfect, because it'll make it that much harder for you to just grab a piece right out of the fridge every now and then, and eventually realize that you've gone through the entire batch before it even had a chance to make it to the party…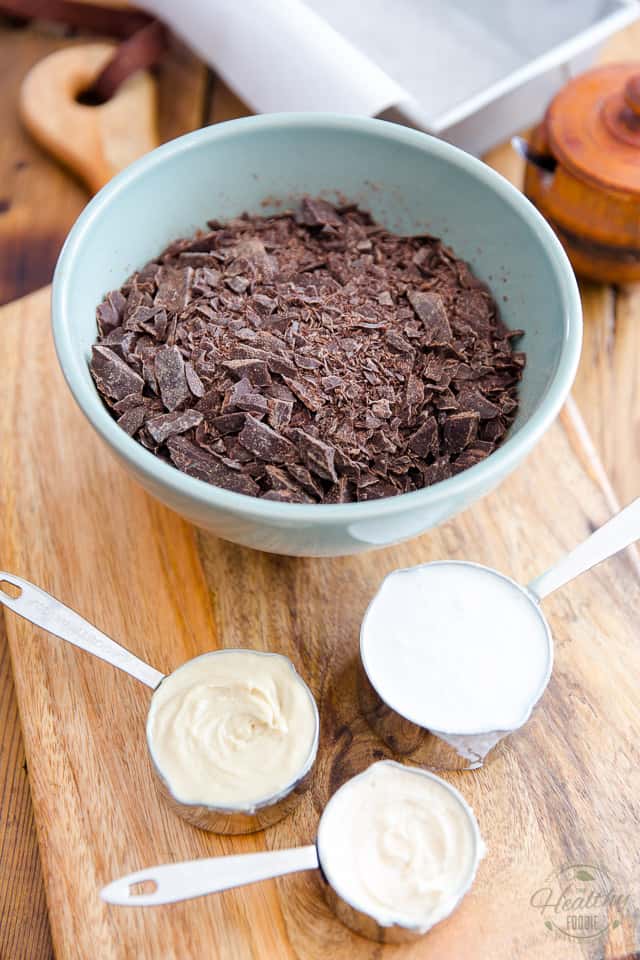 Of course, your fudge is only going to be as healthy as the ingredients you put in it. For starters, be sure to use the best chocolate you can get your hands on… and of course, make sure it's vegan! Use a semi-sweet chocolate that…
Read More…