Run your BEST life and make this the year you crush those goals! Get the FREE printable January Calendar for runners. Plus Running Log and Meal Planner now!
This pack of printables for runners includes:
January Calendar with running tips, reminders and recipes.
Blank version of the calendar so you can write in your own schedule.
Running Log to track your workouts & progress.
Meal Planner to help you fuel well to run stronger.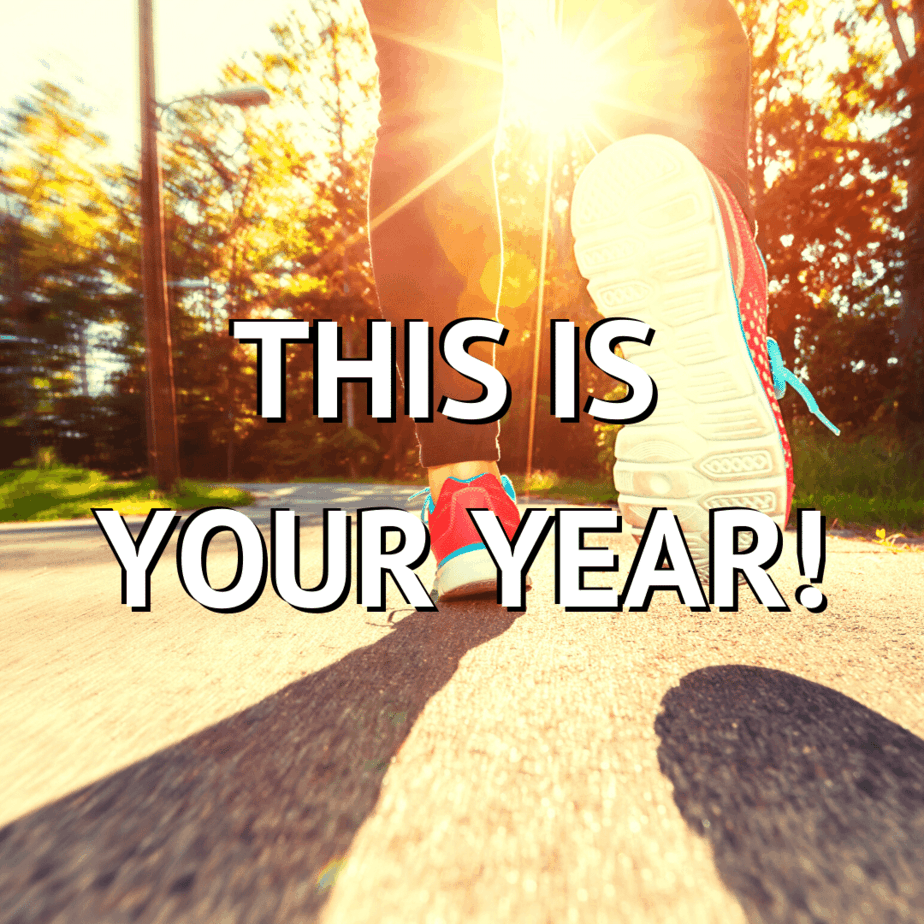 Get all 4 pages and print them out to help you run faster, stronger and happier this year.
Each day of the week has a special purpose to keep you on track and moving towards your running goals!
Running Calendar Day by Day Breakdown:
Sunday  – Set up a great with by making a plan.
Monday – Tips & Reminders
Tuesday – Quick strength workout
Wednesday – Motivation quote to keep ya going
Thursday – Quick strength workout
Friday – Healthy Recipe idea [Recipe links are below OR search for the recipe on RunEatRepeat.com]
Saturday – Reminder to go over your week to learn about your body & running progress
January Calendar for Runners (this is an image of the calendar – not printable version):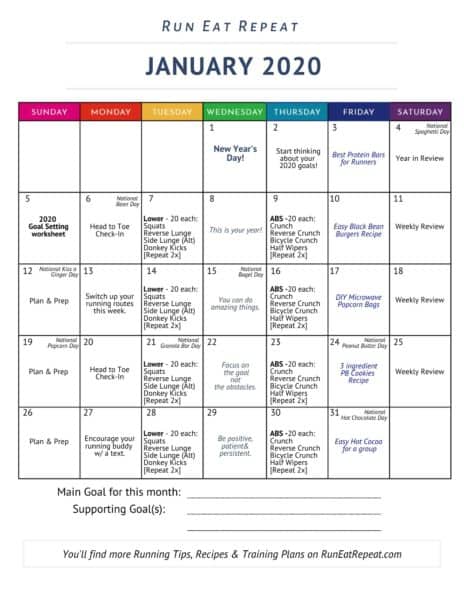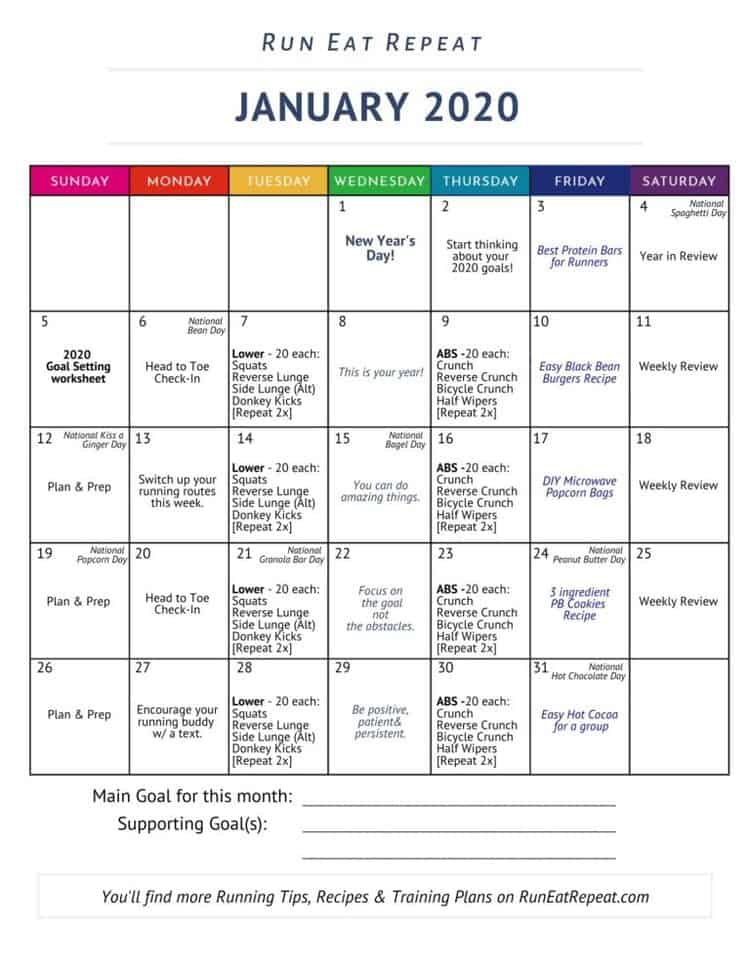 January Recipe Links:
Black Bean Burgers – Easy Make Your Own Veggie Burgers
3 Ingredient Peanut Butter Cookies Recipe
I'll share the Goal Setting Workout sheet soon! Get the printables now so you're ready for the…
Read More…