Madeline Stuart may have come to her current career in design via a somewhat circuitous route, yet it is clear her stylish intellectual parents (designer mother and film director father) instilled in her all the tools she needed to create the meticulous, artistic interiors she is known for today. And while Madeline works on many large and impressive projects for her clients, nowhere are her abilities more evident than in the charming one bedroom Santa Barbara bungalow she renovated for herself, her husband and her two Parson Russell terriers, Beatrice and Mr. Peabody. Please join Susanna and me for a visit with Madeline in beautiful Santa Barbara at her enchanting weekend getaway.
Madeline Stuart had long dreamed of having a weekend home in the beautiful coastal town of Santa Barbara. And when the designer, who has a deep love of history and architecture, learned of a cottage for sale in the historic and convenient El Caserio neighborhood, it was a no-brainer. She saw it on Wednesday and by Thursday it was hers, without even a viewing by her husband.
And even though her intention was a simple renovation, Madeline's educated eye saw the possibilities. Starting with sympathetic architectural changes and tons of white paint (Benjamin Moore White Dove), the bungalow was transformed from a tired and dilapidated eyesore into an impeccably chic and cozy retreat.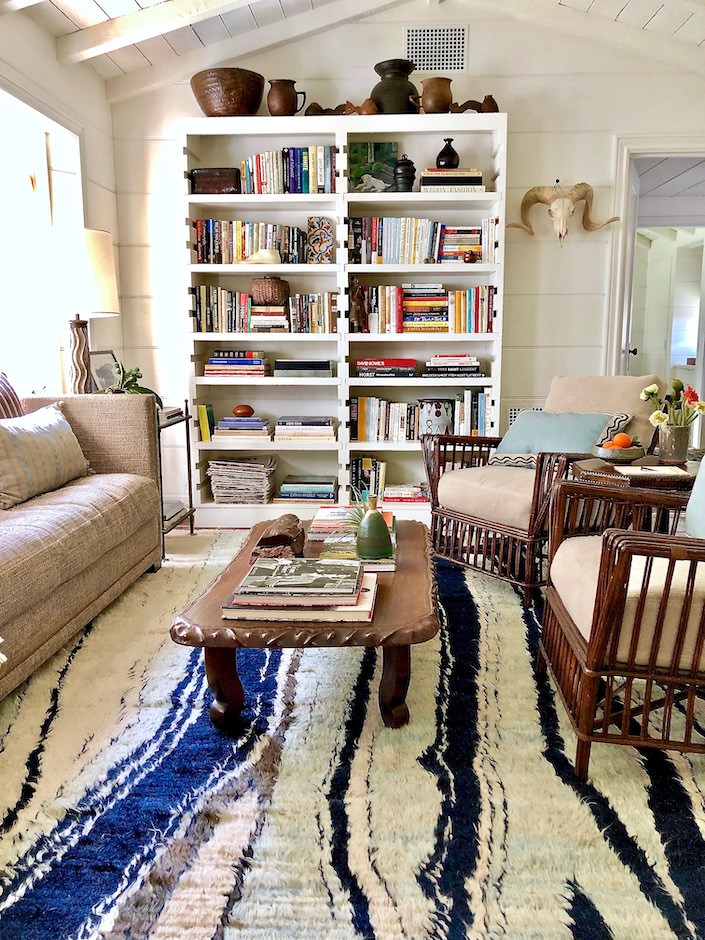 From "new" vintage hardware to simple yet clever…
Read More…